Hanging curtains is an intricate process that you need to get right. Use the wrong technique, and you can end up with curtains that are too short or too long. So, we've got some tips to help you hand your curtains more effectively – and how to look after them as well!
How to hang eyelet curtains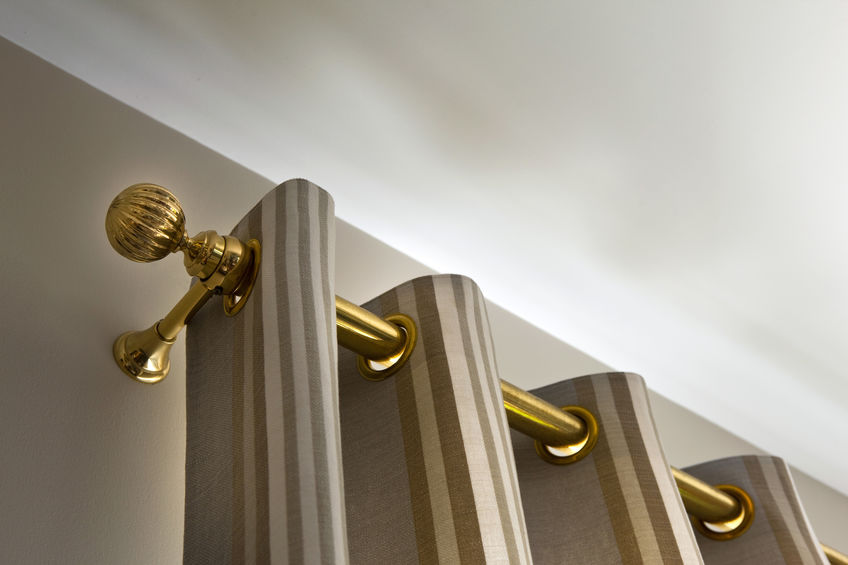 Eyelet curtains – or ring top curtains – are a modern design that makes use of curtain poles. These curtains are very easy to hang, just follow these steps:
Choose a curtain rod that's wider than the window you're working on
Get your curtain rod and thread it through all the eyelets/holes apart from the outside two
Attach the brackets to the wall using a power screwdriver – be sure that you fix the bracket around 5 inches above the window. This makes the window look much taller!
Attach the pole to the bracket and fit the outermost eyelets outside of the bracket to stop the curtains from falling off when they're opened up
That's all there is to it, just make sure that you use enough curtain fabric to fall to your desired height below the window – and to ensure it can stretch and cover the entire window when closed.
How to hang pencil pleat curtains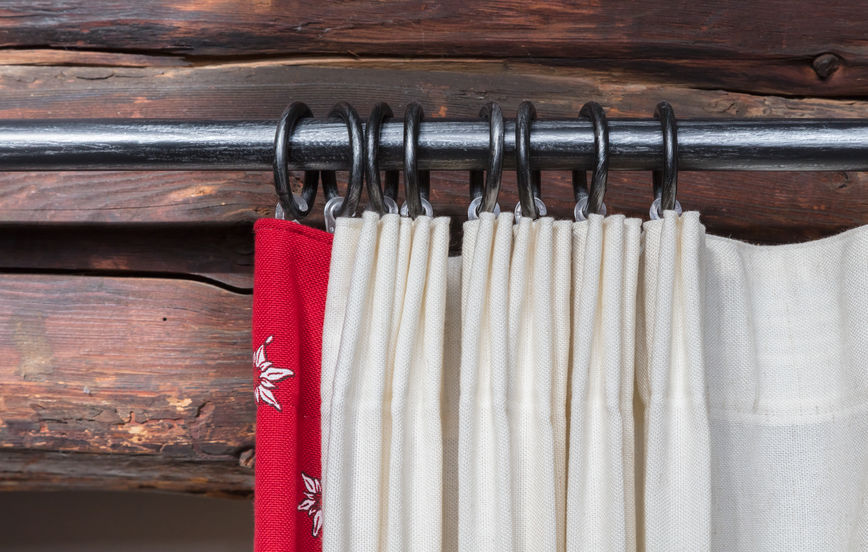 Pencil pleat curtains are slightly more complex as they include tight folds of fabric for a more decorative effect at the top of the curtains. There's slightly more to be aware of here, but it's still relatively straightforward.
First, you need to gather the curtains into their pleated shape. Before you do this, check that the material is wide enough for your window. Remember that gathering the material will shrink it down by half.
---
---
When you've done this, and you're happy with the sizing, you can start gathering by securing the cords at one end of the header tape. This stops the cords from detaching. Then, follow these steps:
Take the loose cords at the other end and pull them through. This provides an even pleated look
Tie the cords and get ready to hang
Place your curtain hooks at an equal distance along the heading tape
Attach the hooks to the rings or gliders on your curtain pole – be sure you follow the same advice for curtain pole placement, as shown above!
There you have it, your curtains have been hung and will look absolutely beautiful. These curtains are more fiddly than eyelet ones, but they're still fairly easy for anyone to hang.
Caring for your curtains
Here are a few of our top tips to help you car for your curtains both before and after hanging them up:
Make sure your curtains don't come into contact with the windowpane as it might be wet and could ruin the curtains
If your curtains have any creases, then be sure you check the care label before you iron them. Most curtains can be ironed, but you should follow the instructions outlined by the manufacturer
Wash your curtains every few months by following the care label instructions
Always air out your curtains and make sure they're dry before you re-hang them
Avoid lighting candles near the curtains as there's the risk they could catch fire and also that smoke from the candles can stain the fabric
Follow all the advice in this short guide to hang your curtains perfectly and take excellent care of them!